All training in once place.
Tailor-made training programs, challenging boot camps, statistics, community, and much more!
Workout with your favourite coach or gym
In the Twiik-app you will find lots of workouts, programs or courses from both coaches and gyms. Here you will find everything you need, whether you just need some inspiration or if you want to try something completely new. We have something for all levels and goals!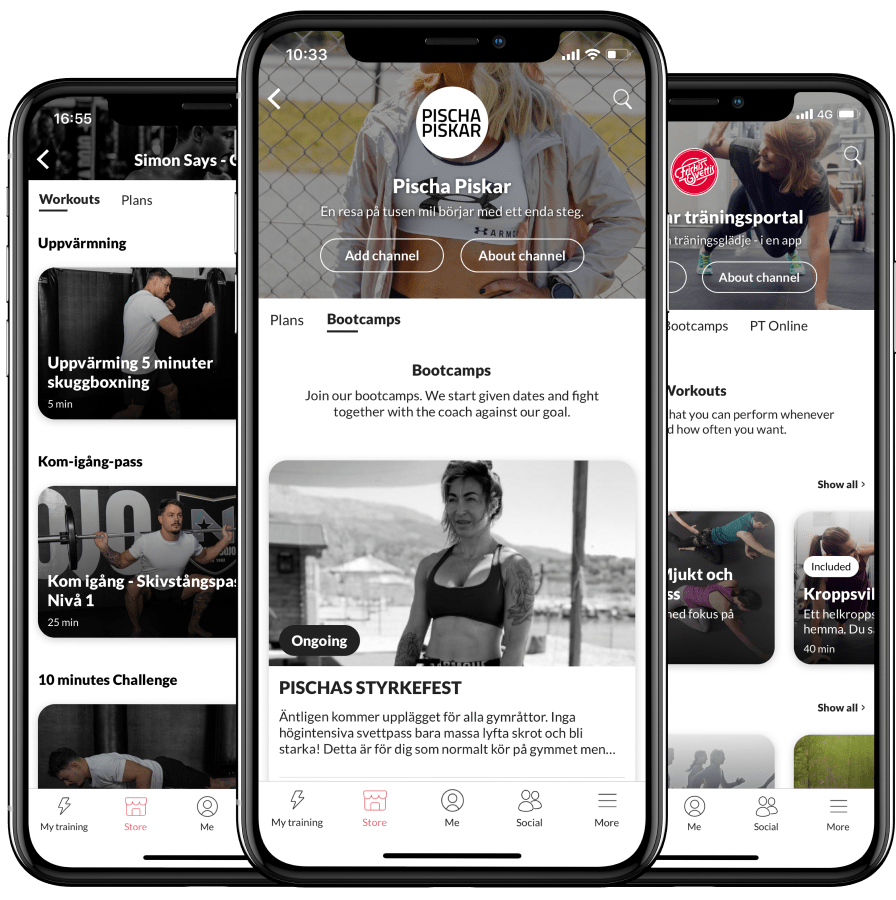 Your own Personal Trainer in the app
Want something that is tailored to your specific needs and goals? In the app, you can choose from many different Coaches that you can hire as your very own personal trainer online.
In the app, you will find courses and boot camps with a focus on better mobility, weight loss, getting in shape, or getting stronger. Here is something for everyone! Follow an exercise program, be inspired by a social group, or chat directly with the Coach.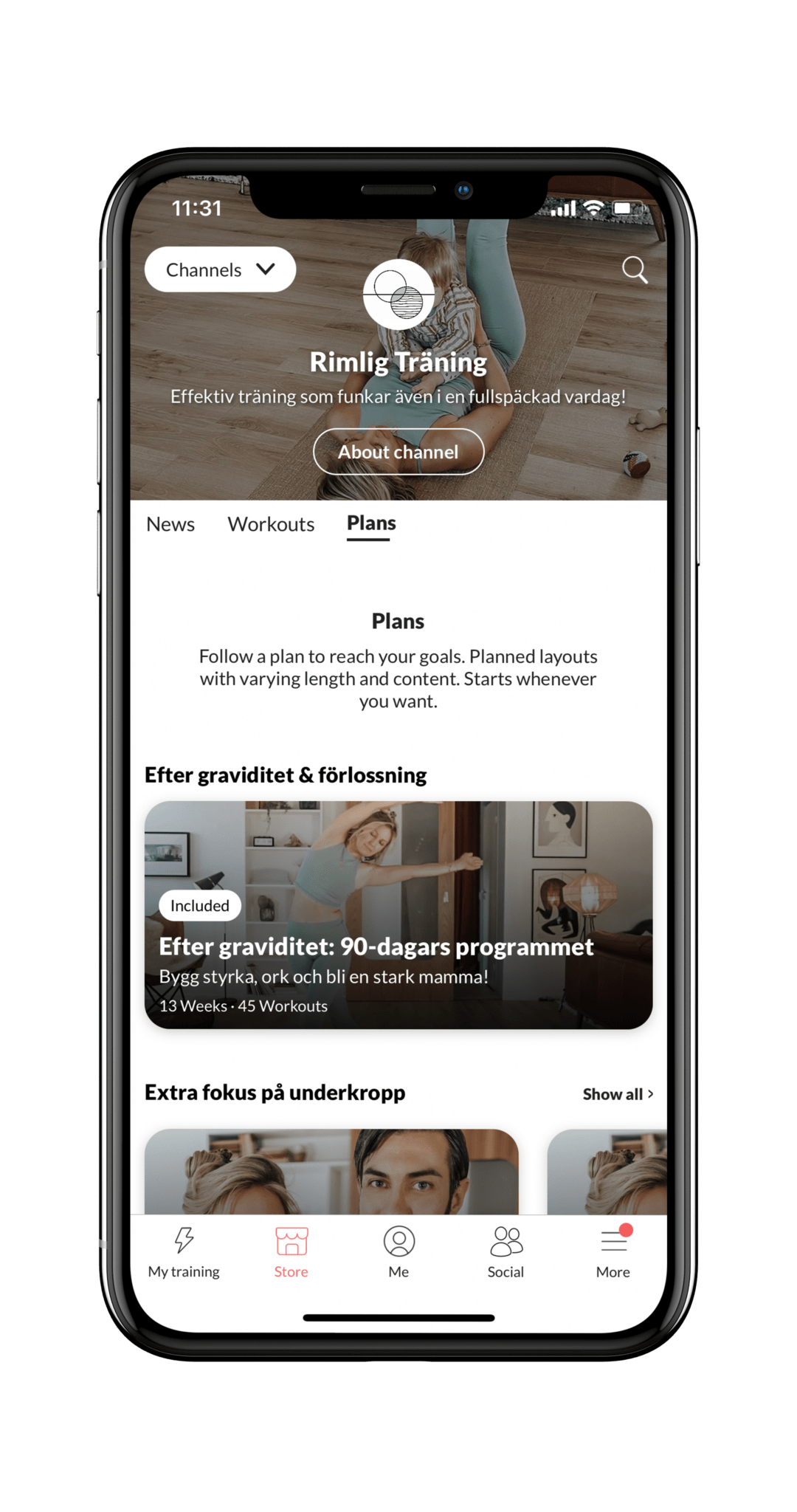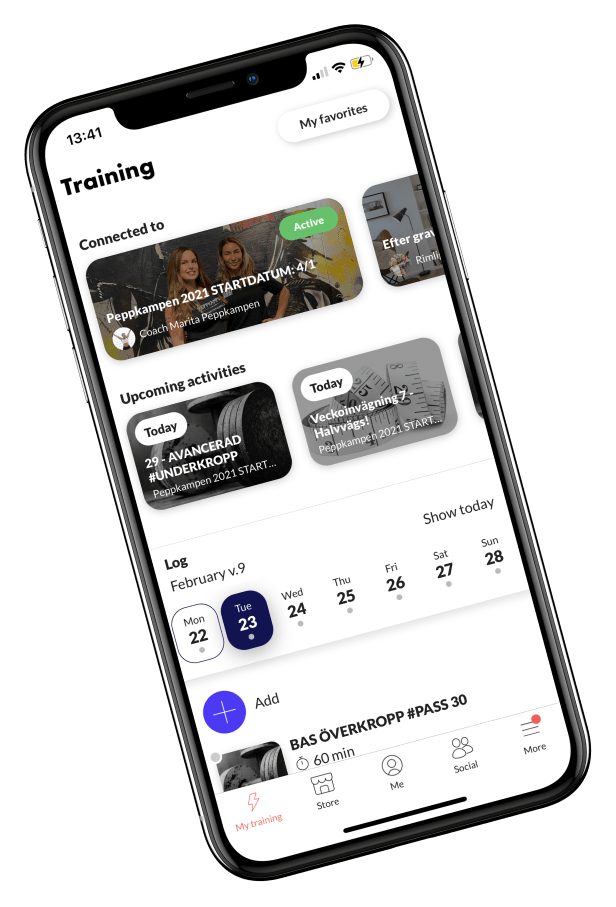 Get an overview of your training and log, create or plan your training directly in your workout diary.
KEEP TRACK OF YOUR TRAINING
Statistiks och progression​
Keep track of how much you train, how long you train, and what you train. Follow your development over time in different graphs so that you can easily analyze your training and your results.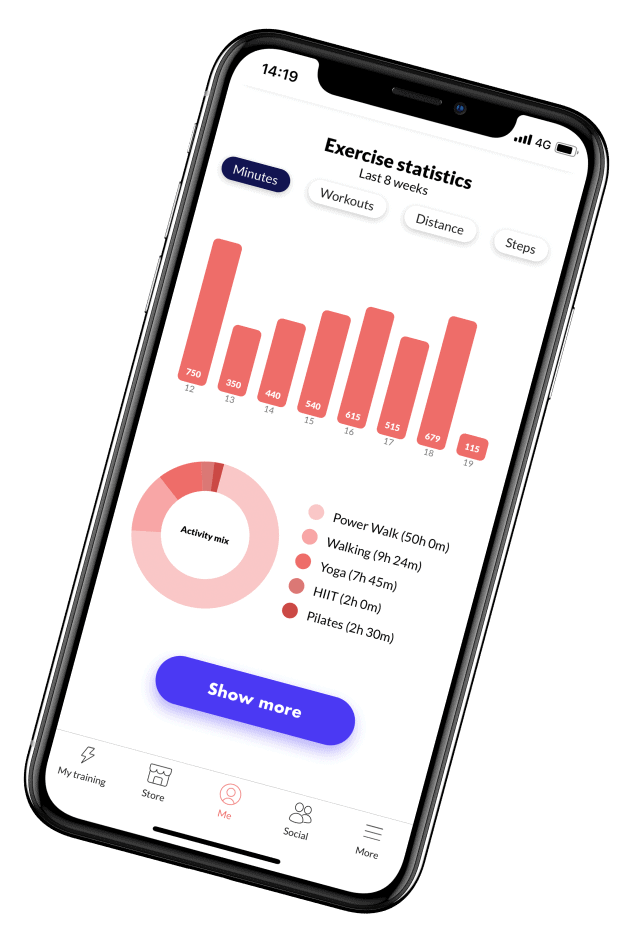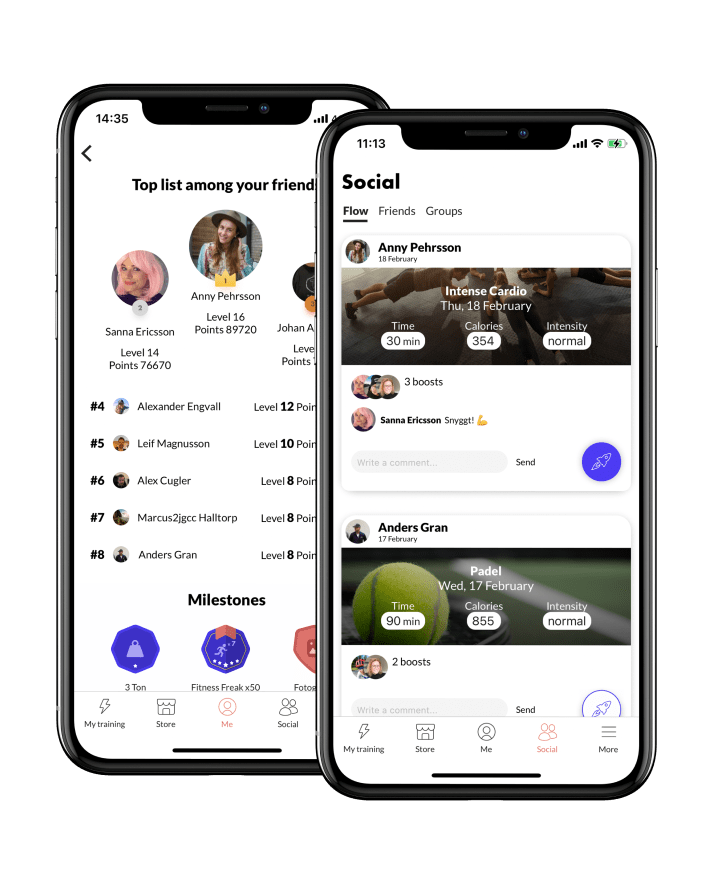 Take part in your friends' training in the social flow, where you can comment and boost each other's workout sessions.
In the app, you can also create social training groups or knowledge groups with different focuses. Start a group with your friends and fight together towards a goal. You can also join groups that others have created and together you can inspire and share knowledge.
Choose if you want to challenge yourself or compete against your friends in, for example – number of steps, trained distance, number of workout sessions, repetition, and more.